Old Town Maisonette
PHOTO GALLERY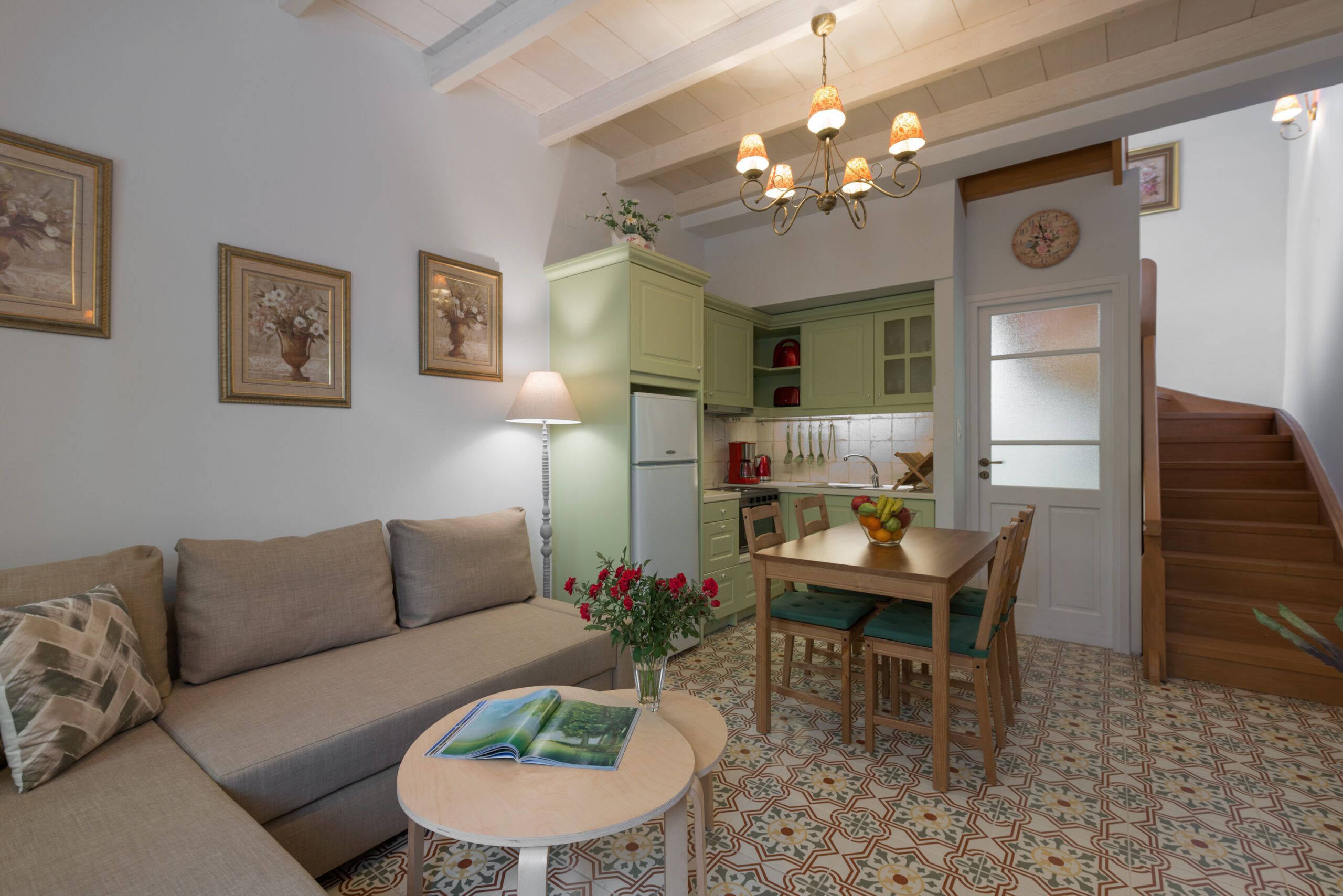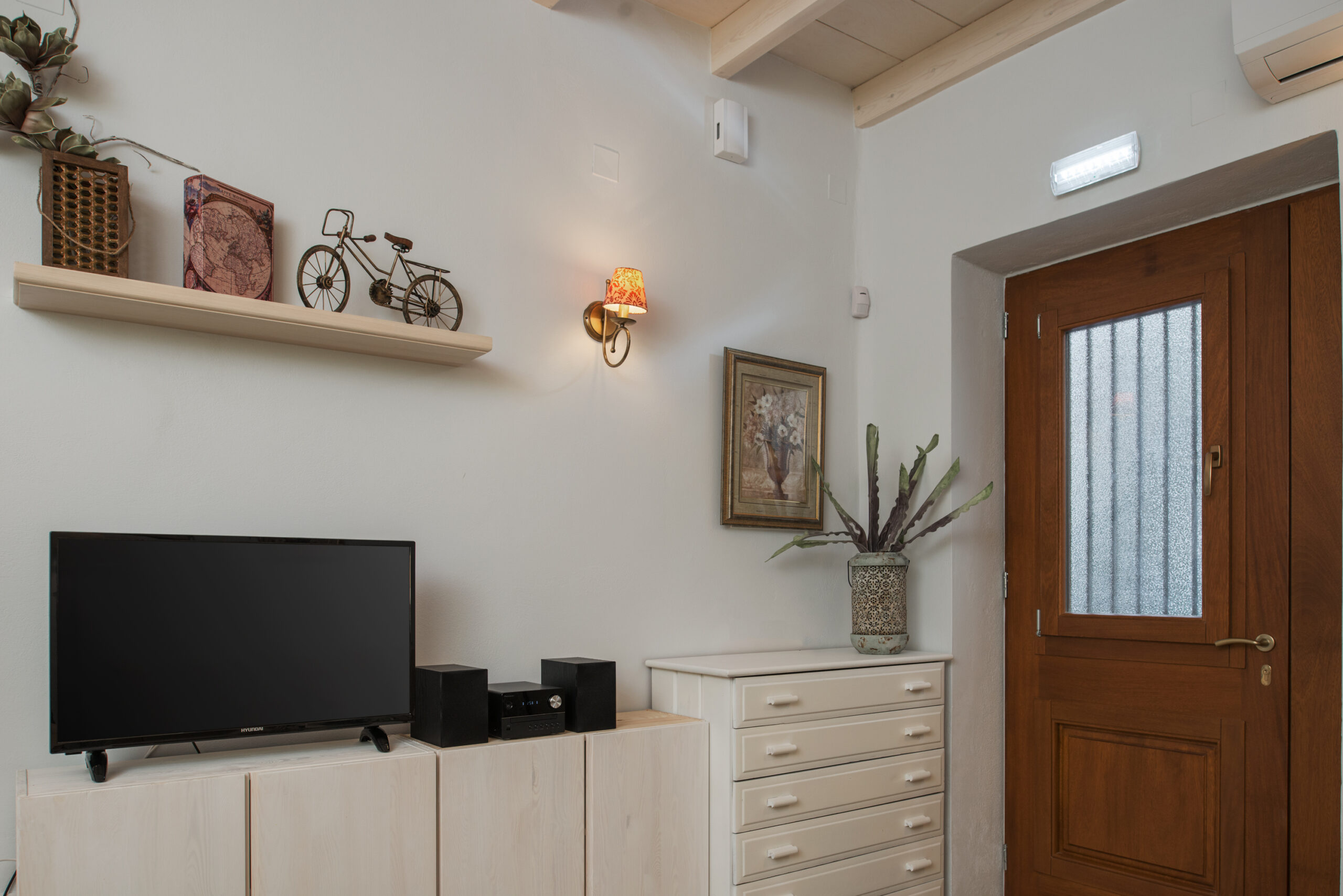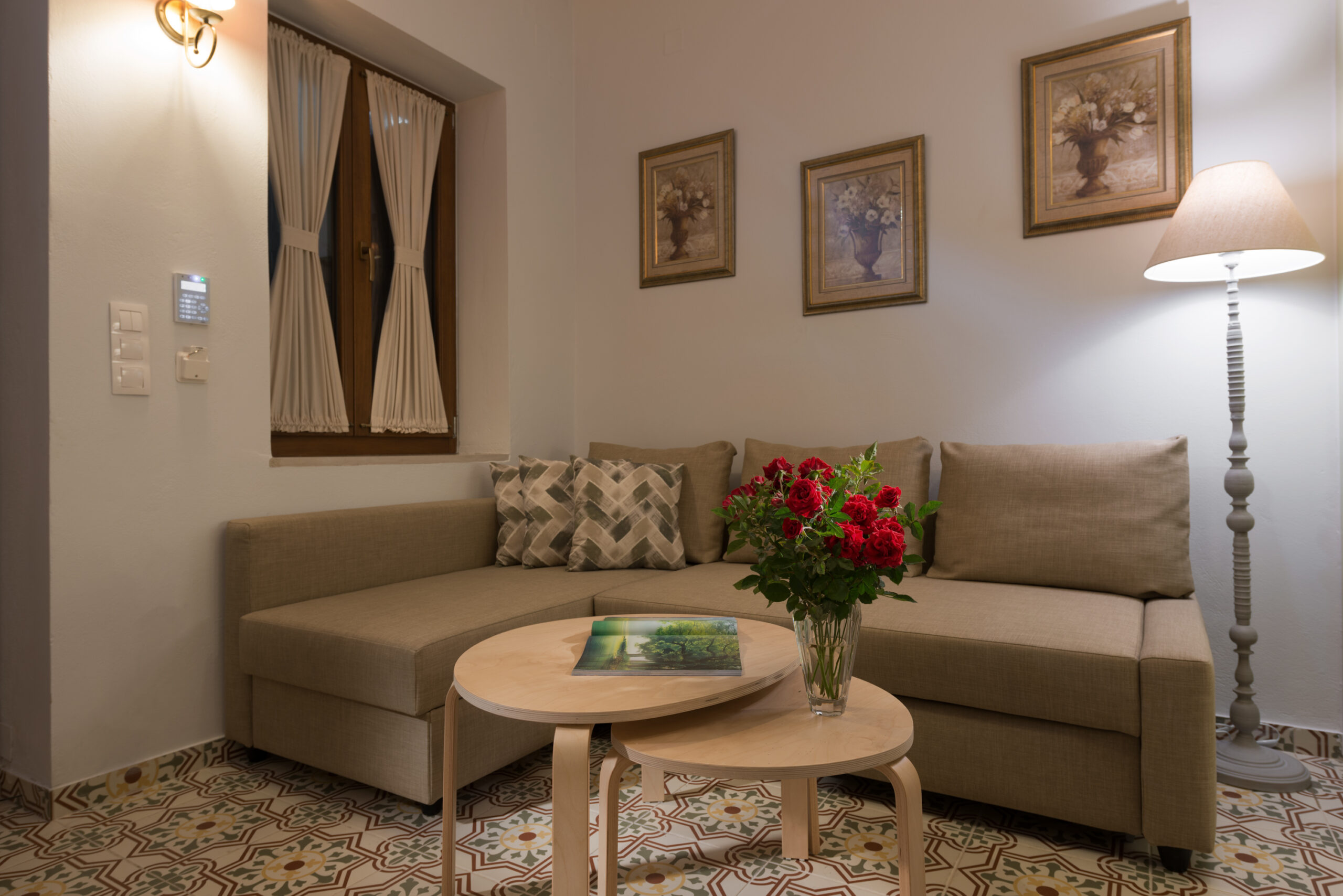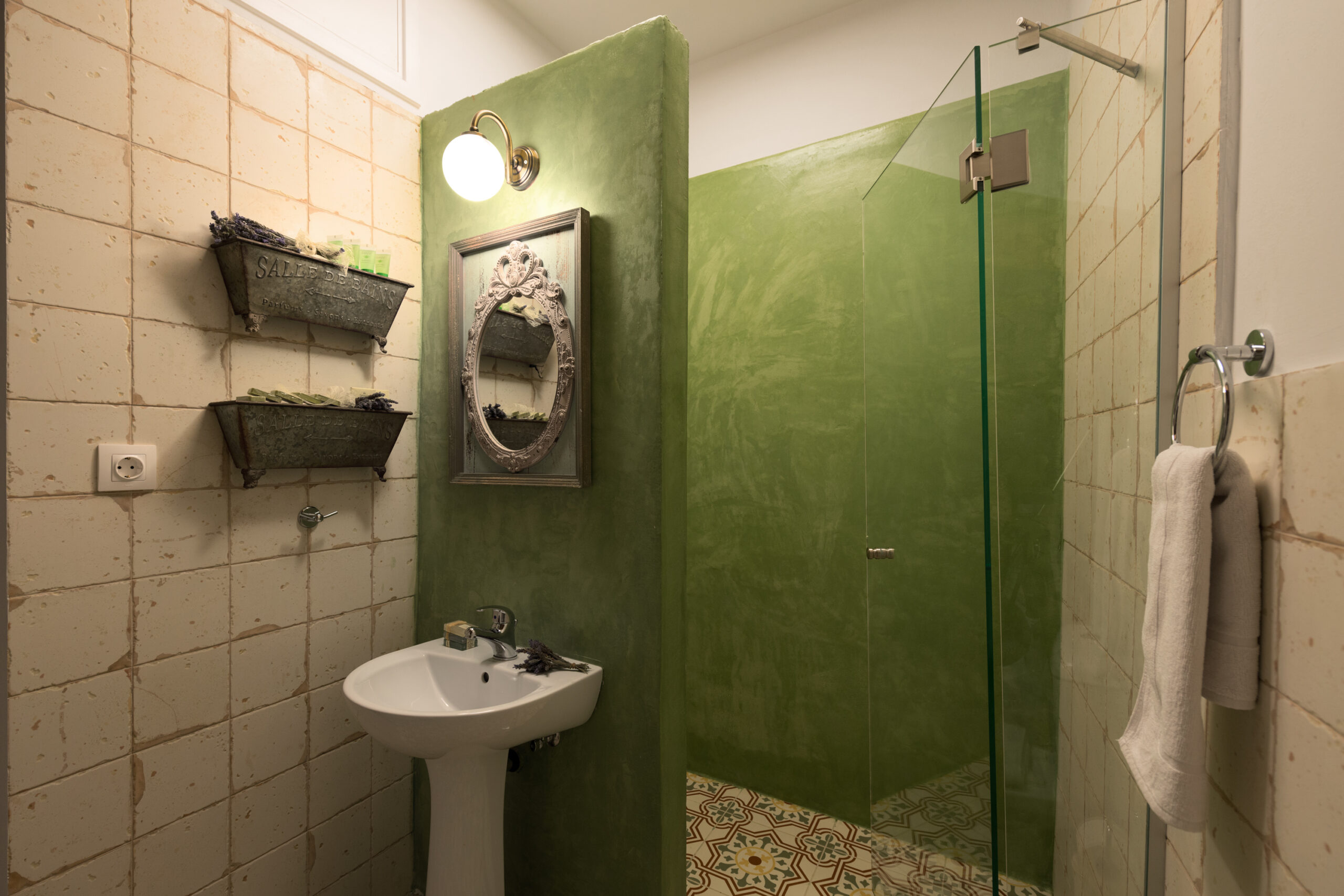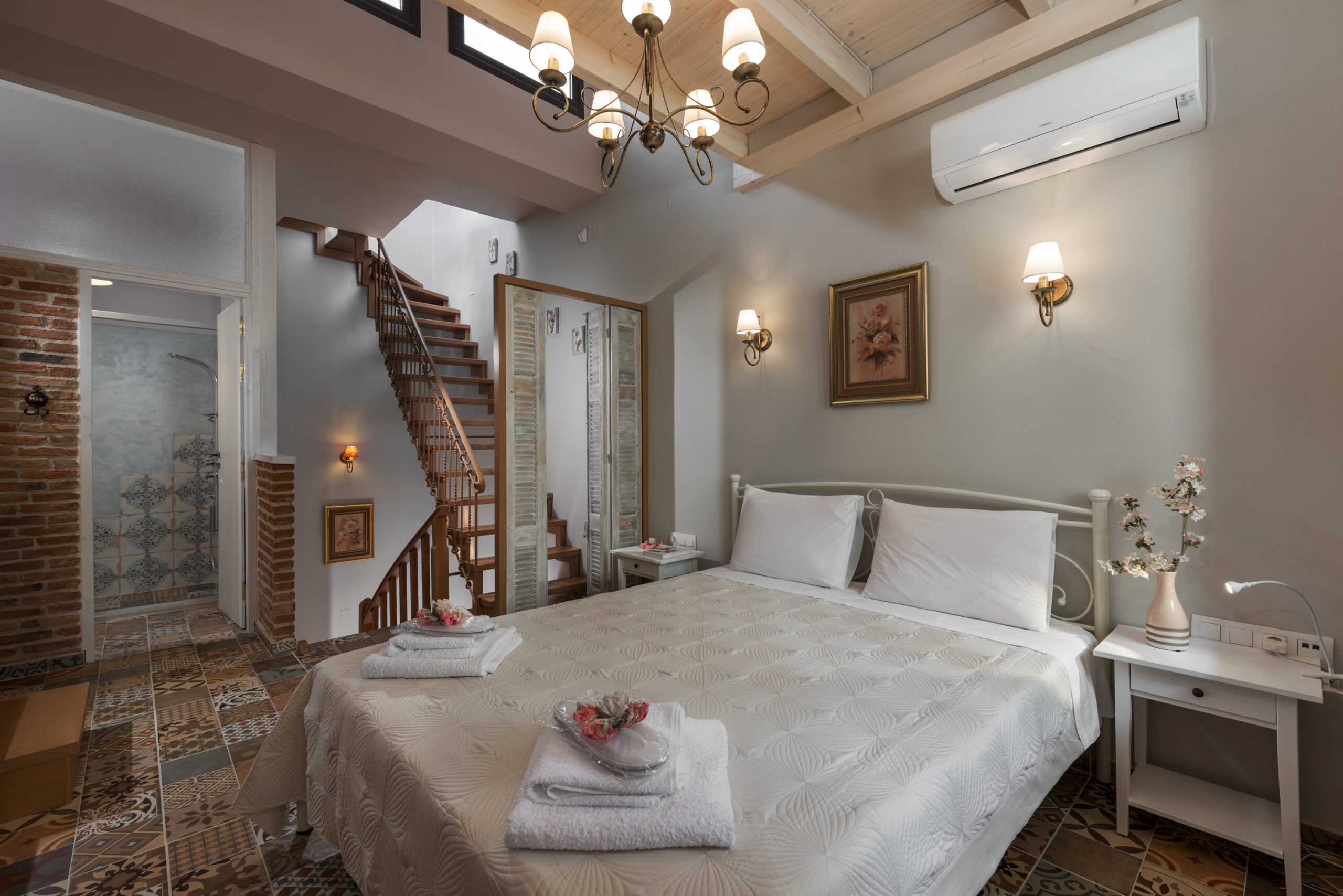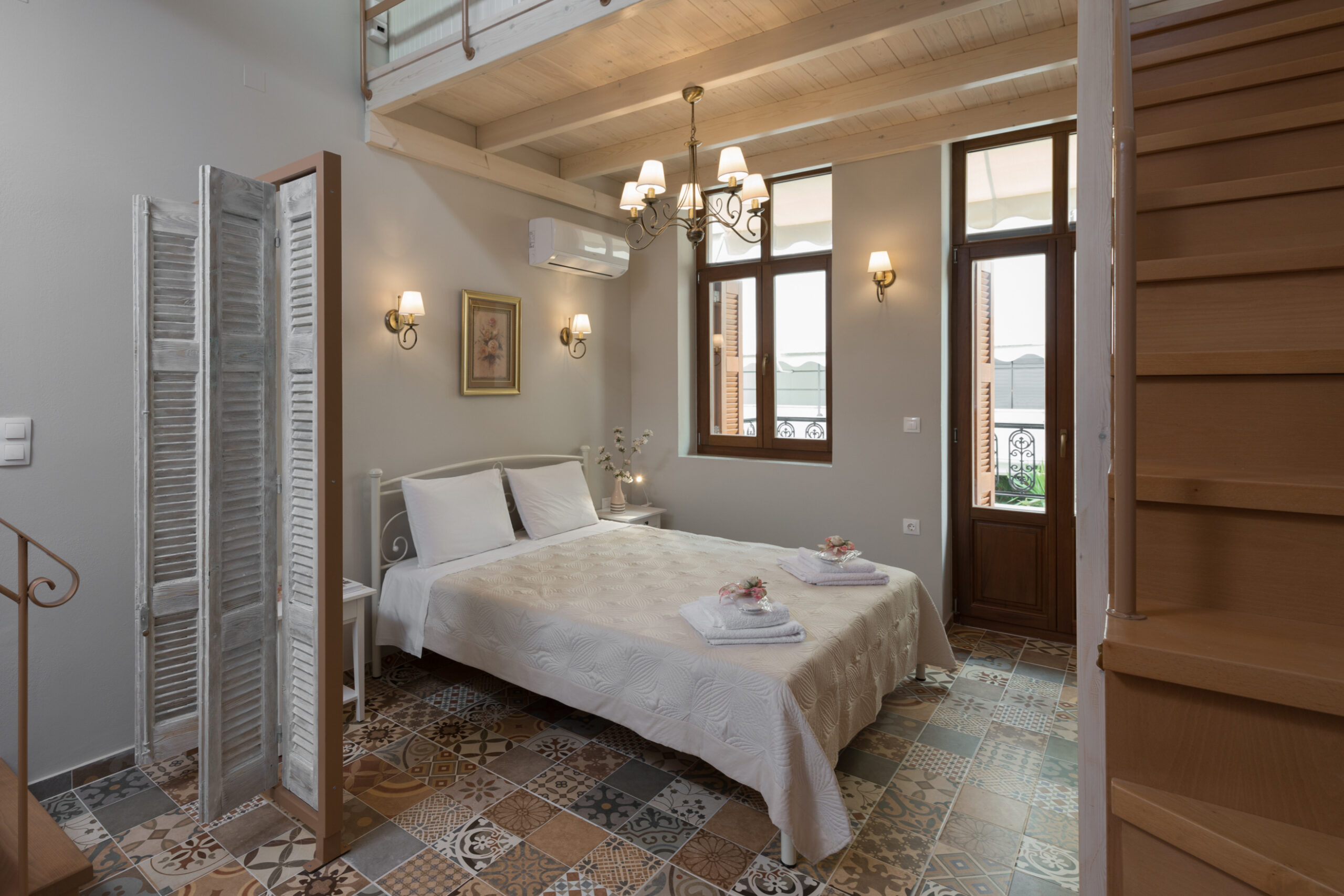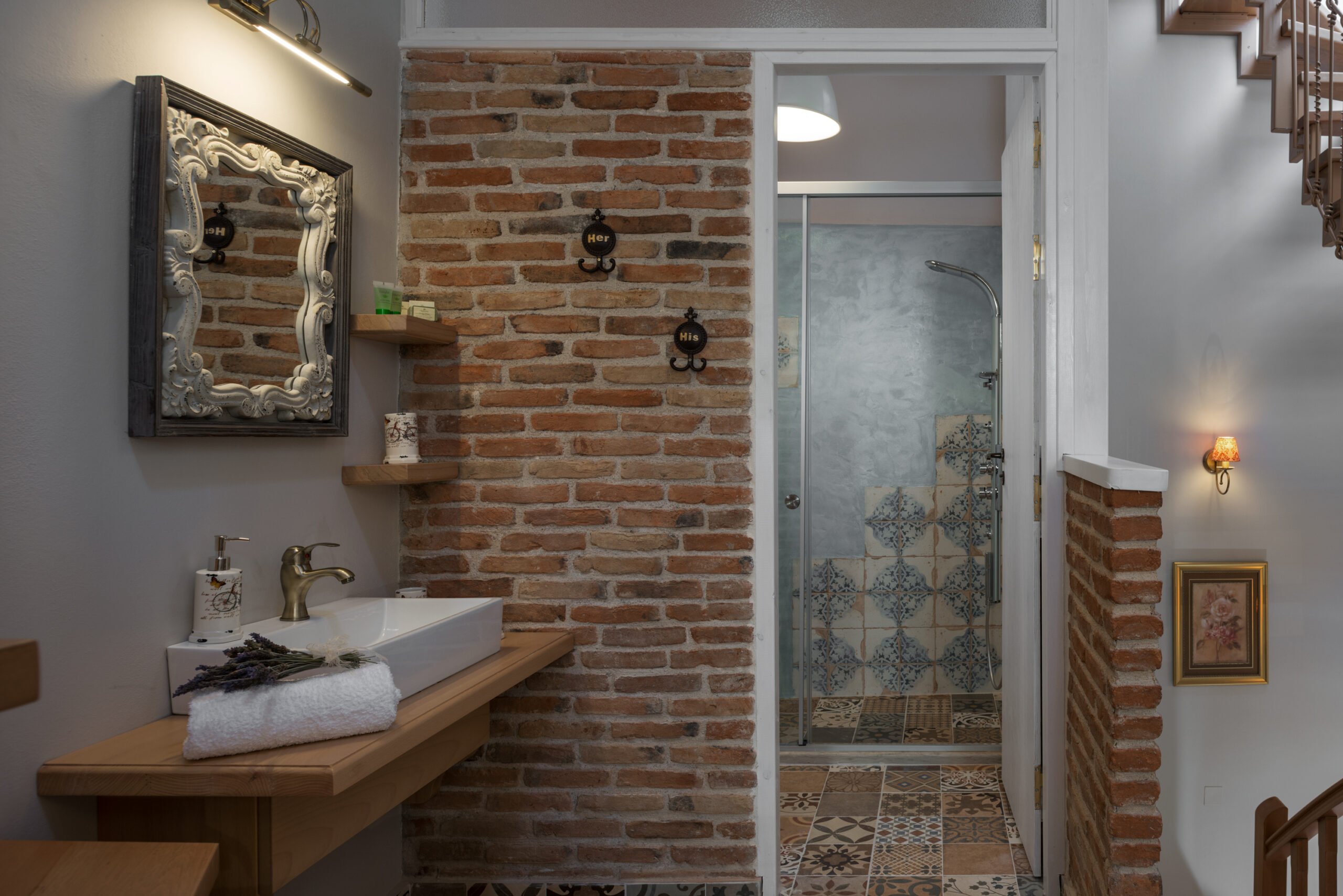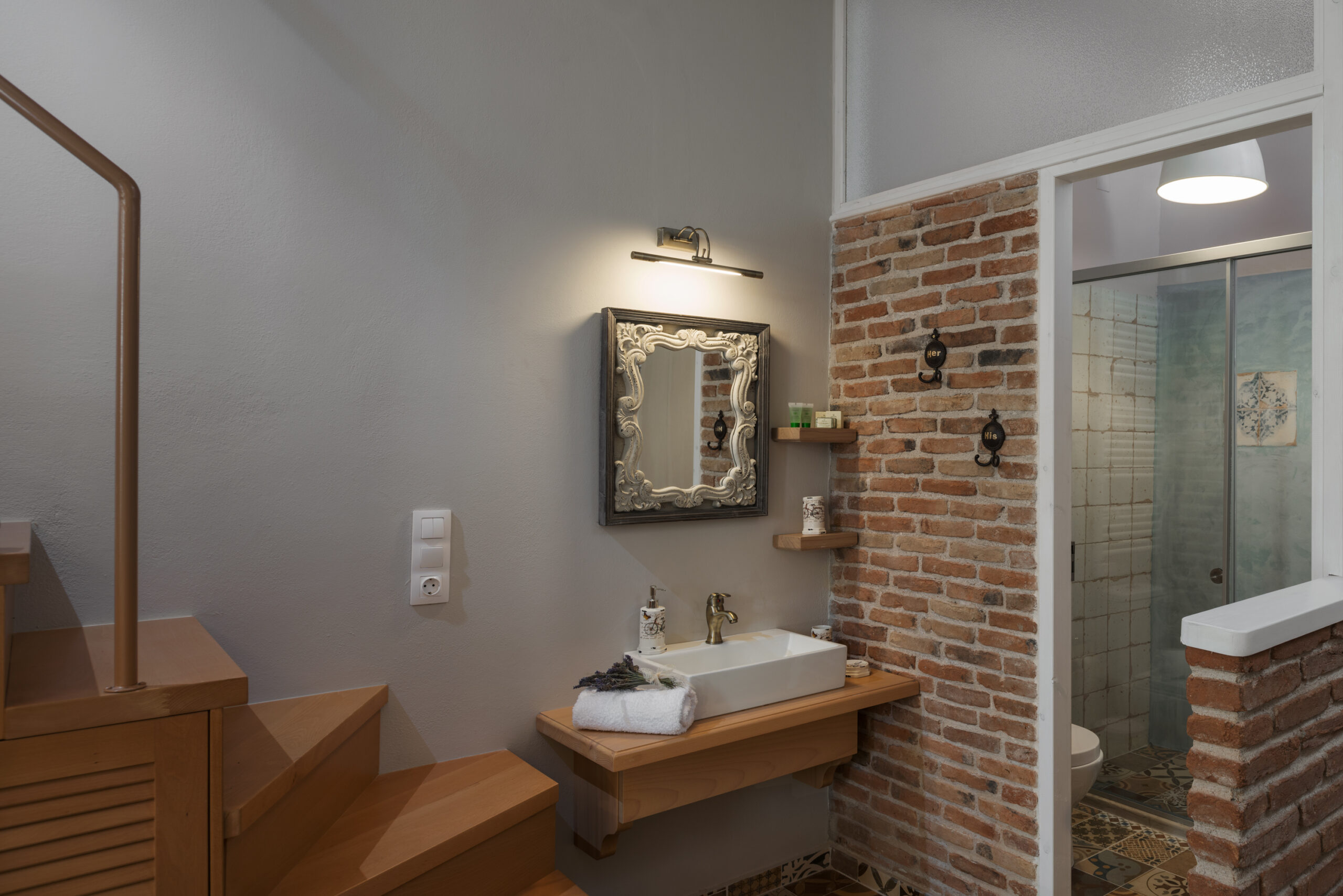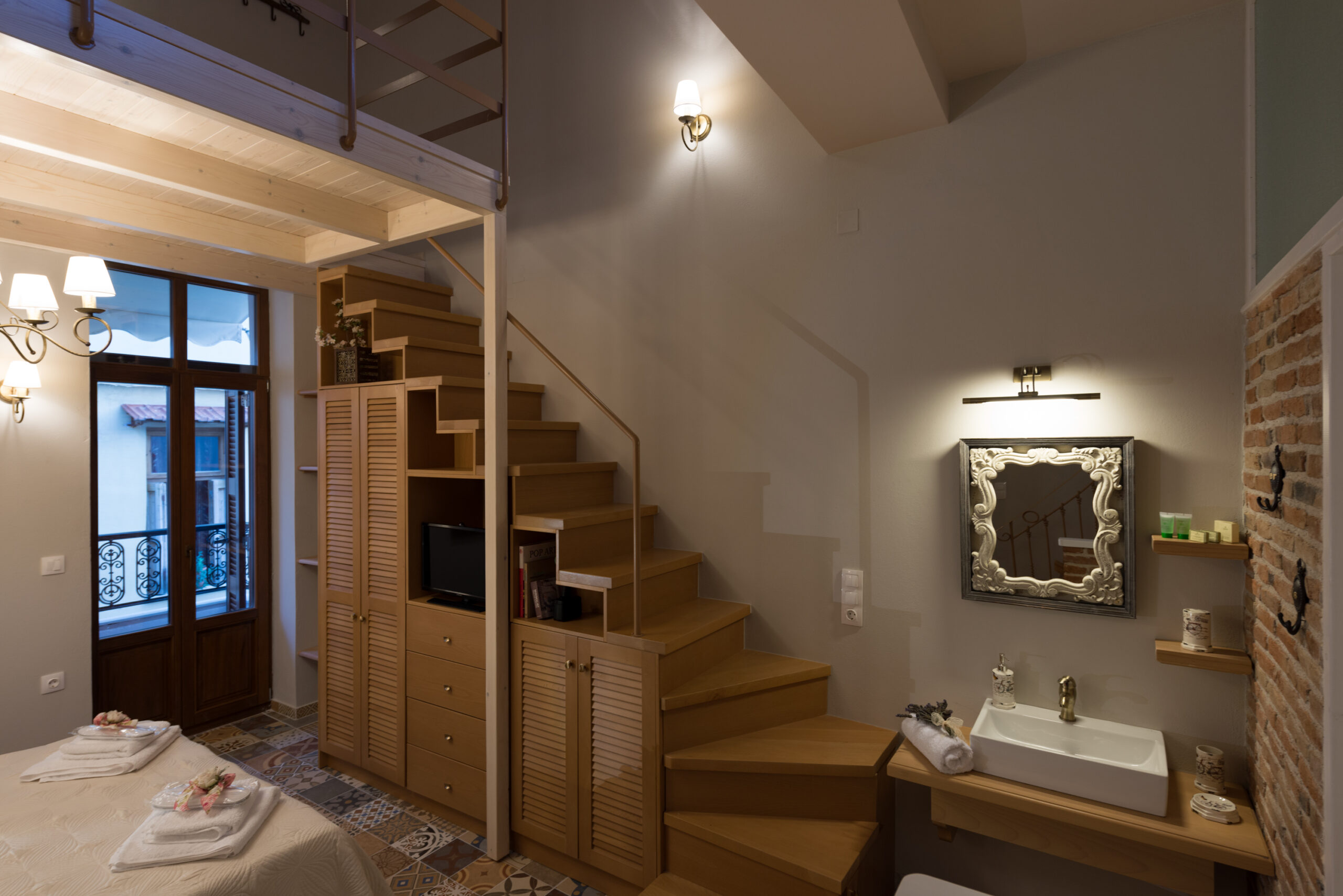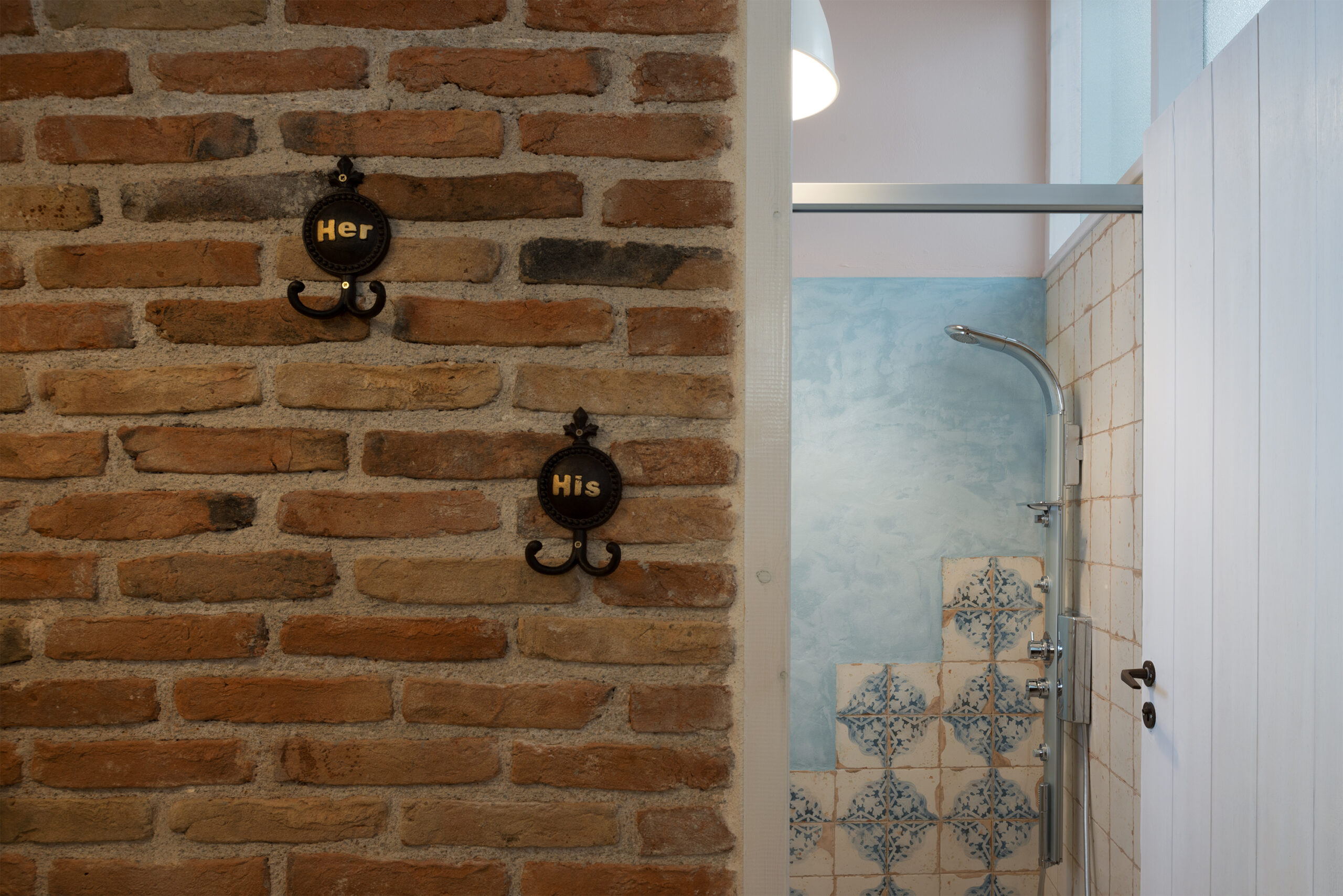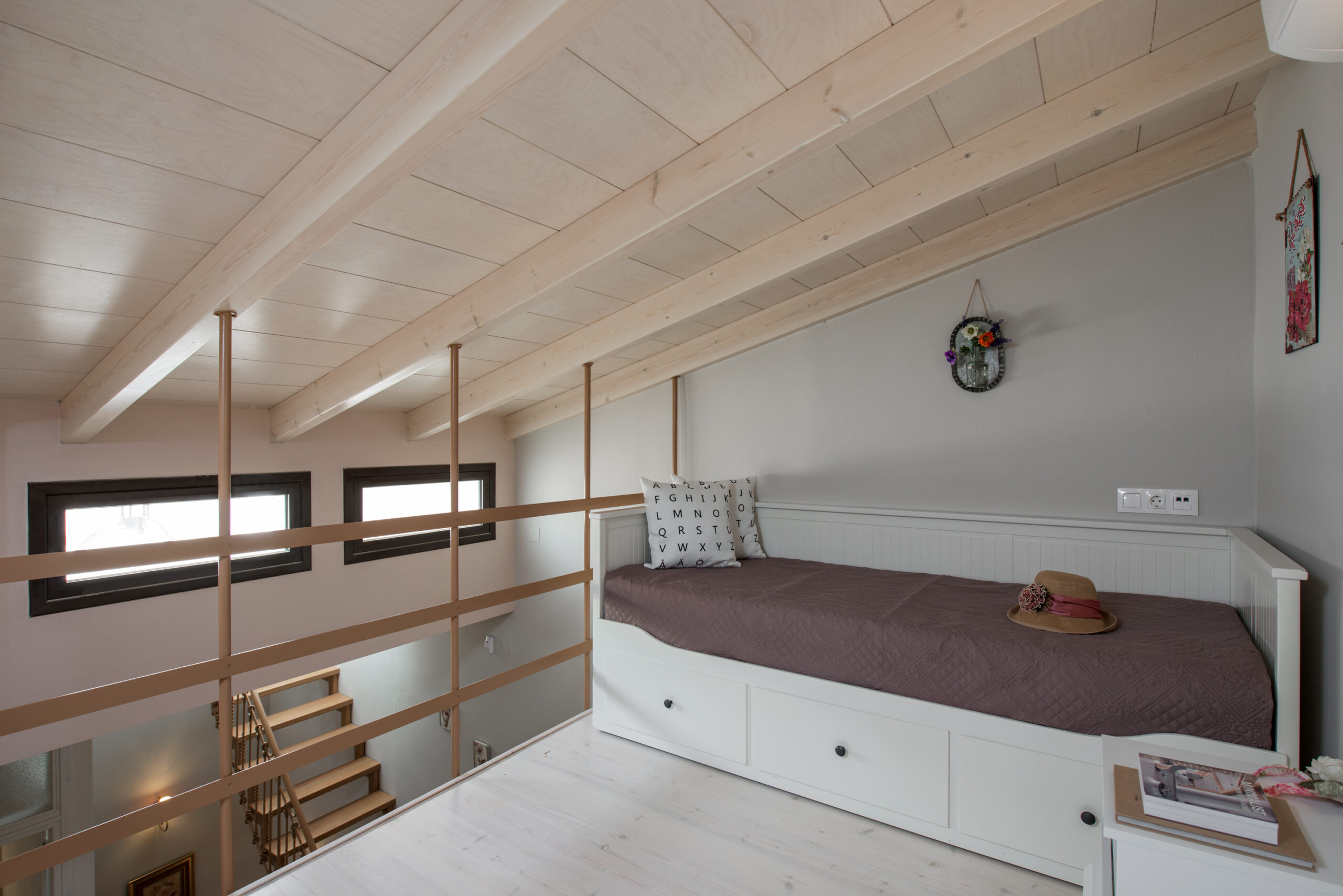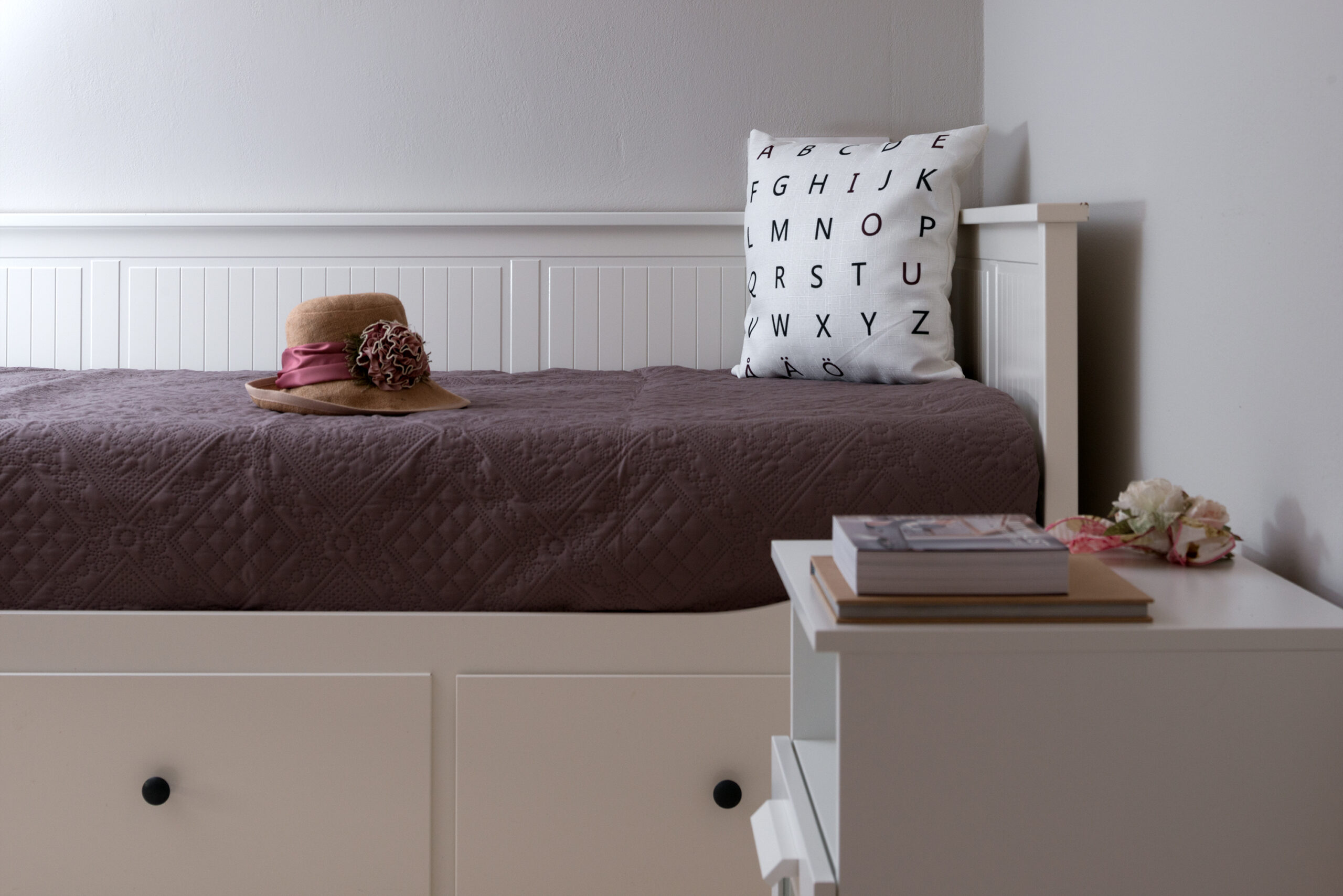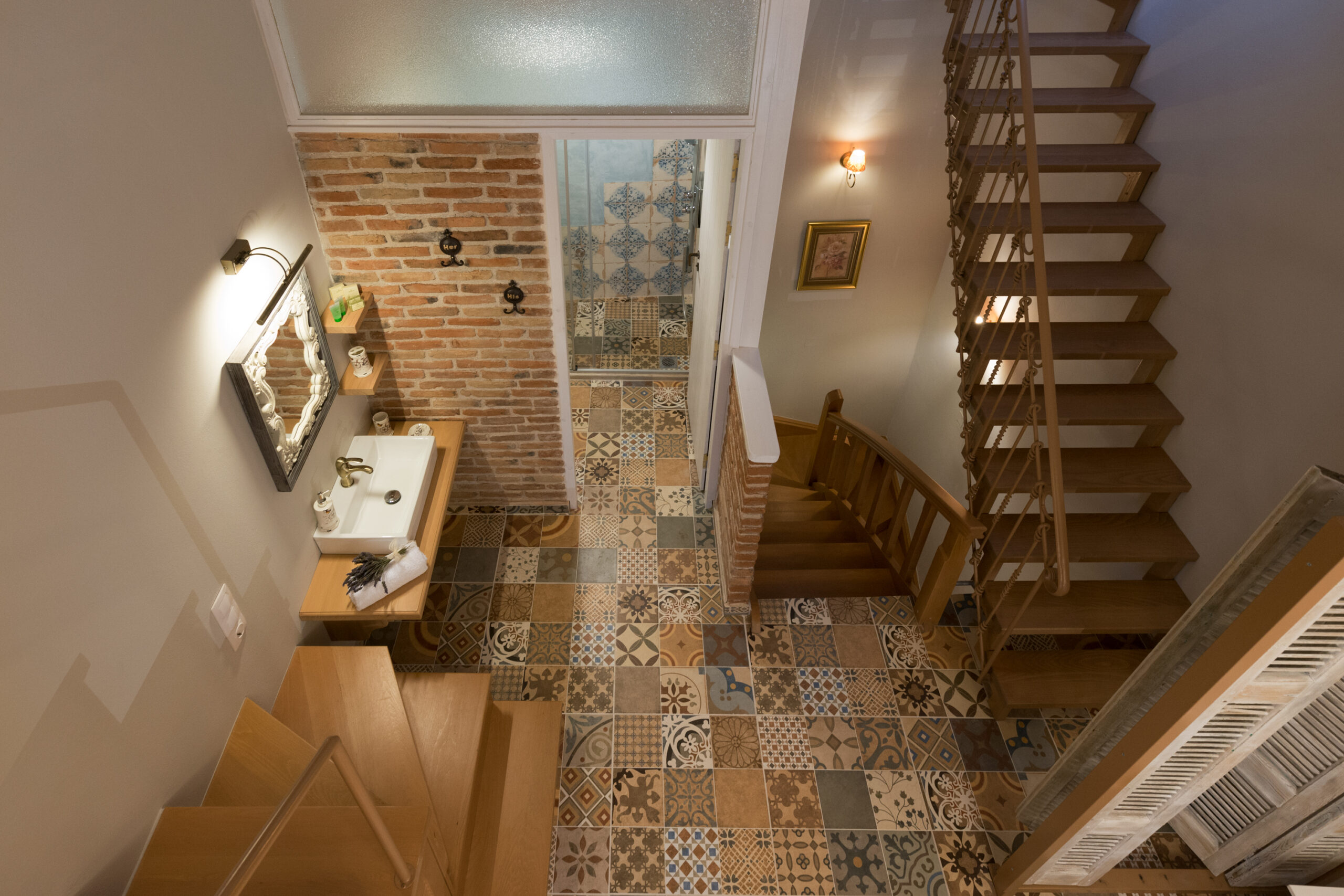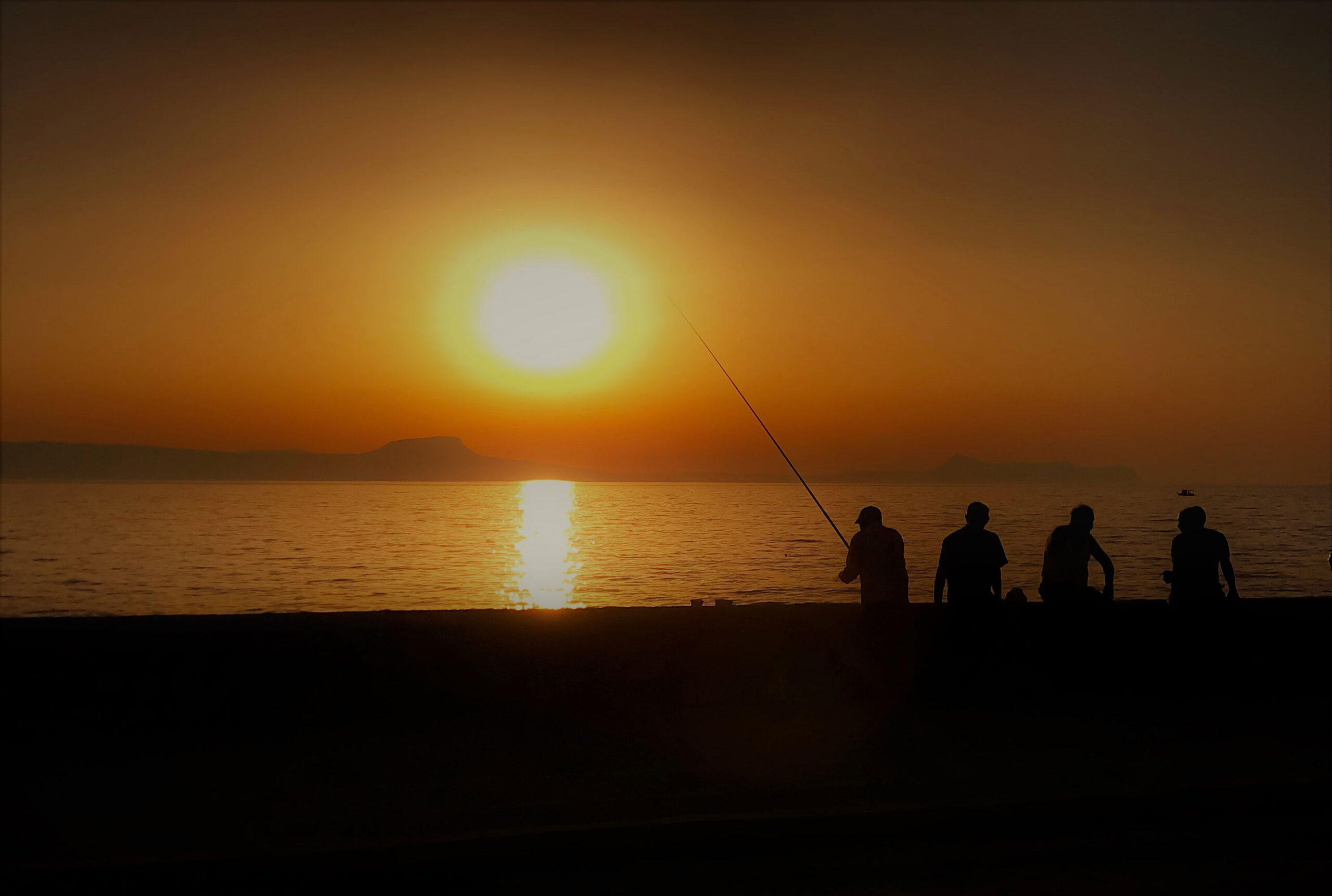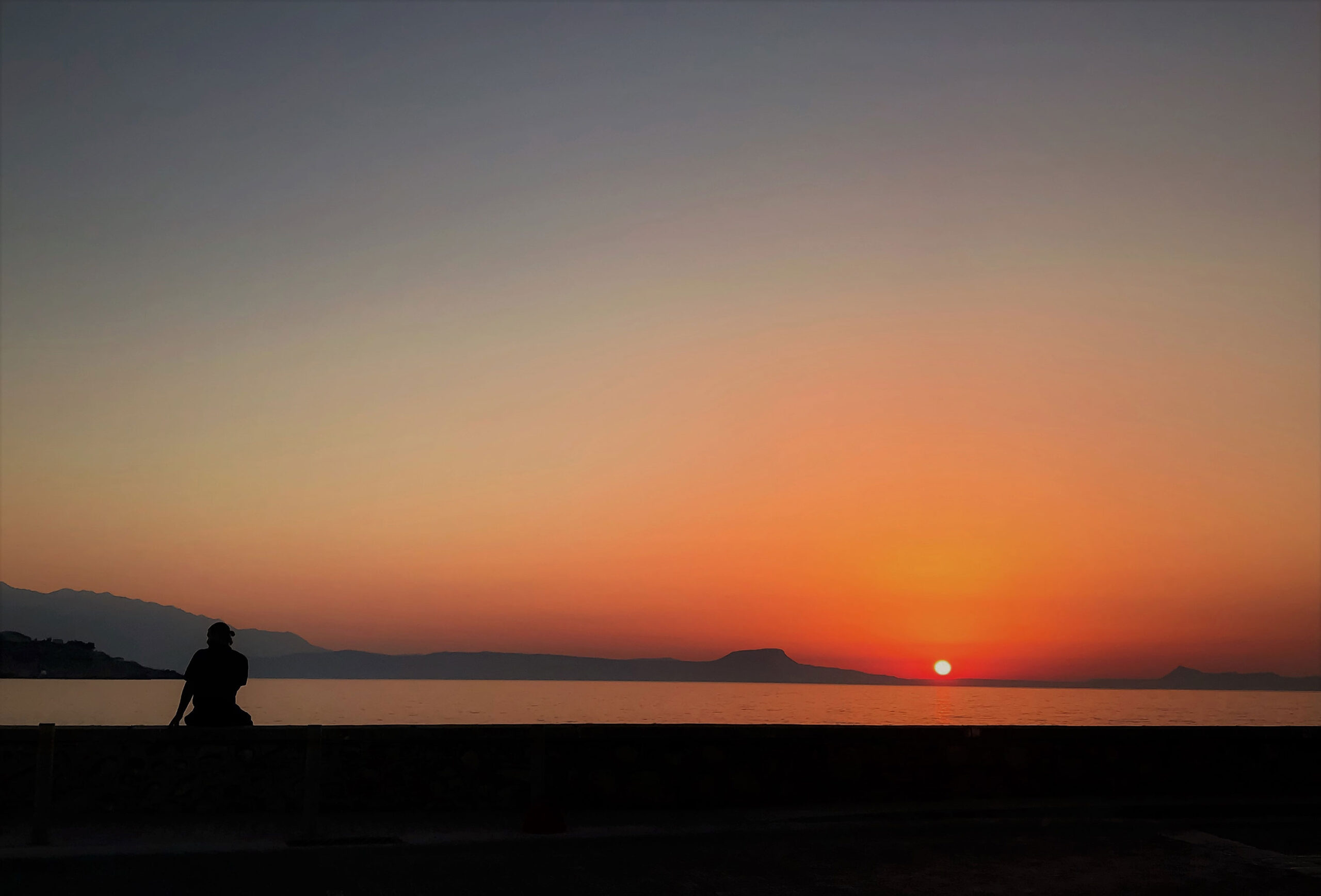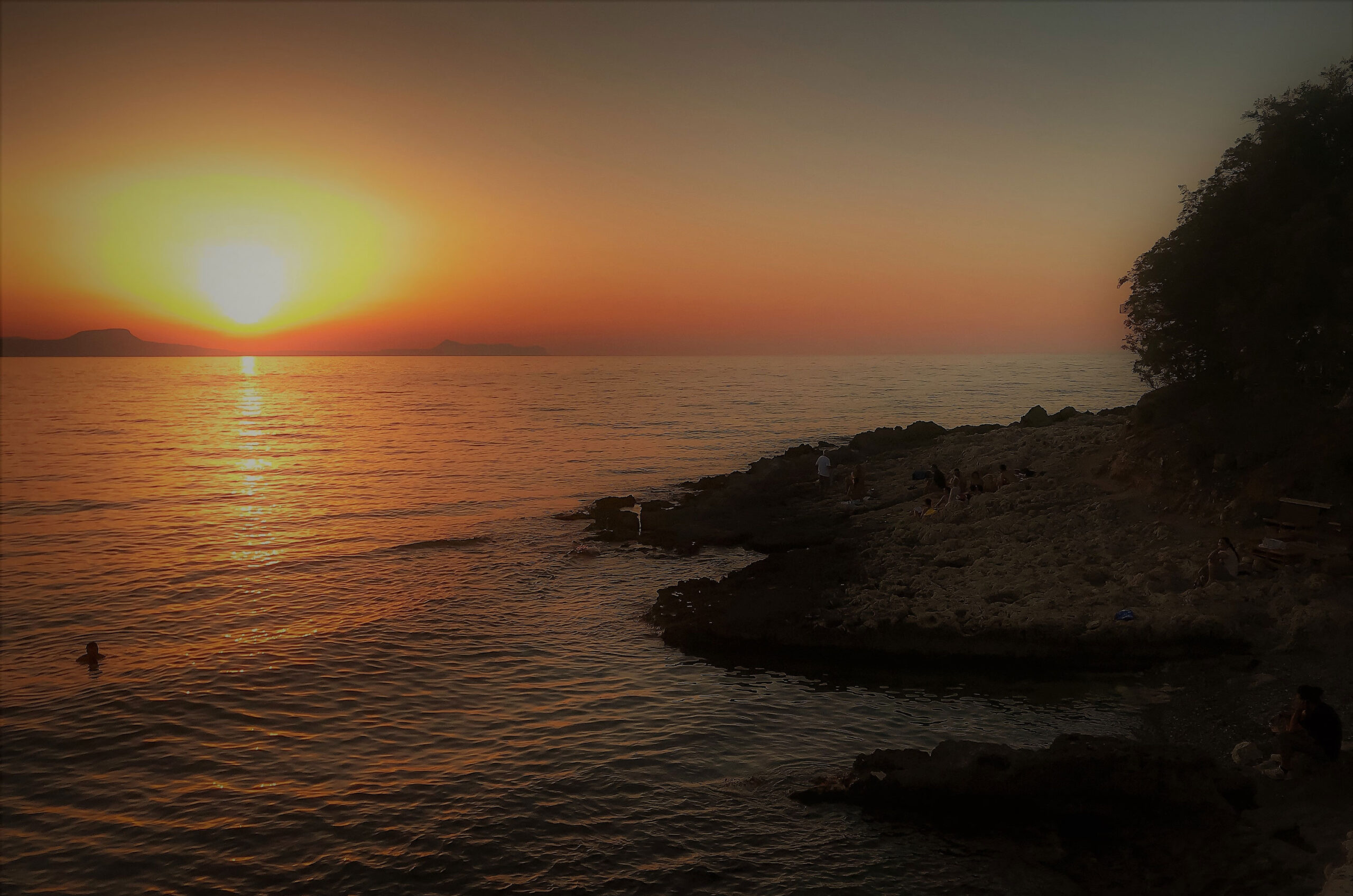 Old Town Maisonette
Romantic place on the quite street of the Old City of Rethymno
Maisonette
Ιs ideal for families, honeymooners or friends. Beautifully designed house can accommodate up to 6 persons. Was completely rebuilt in 2017.
The Space
The accommodation is on 3 levels with a ground floor kitchen lounge and bathroom with shower, a first floor bedroom with bathroom with balcony and a mezzanine level with double bed. In addition there is a roof terrace.
Fully Equipped
The kitchen is fully equipped, living area with a sofa (sofa can be turned into a bed for two adults). The showers are spacious with multidirectional sprays. Guest soaps and shower gel are provided. Beds equipped with orthopedic mattresses and pillows. The house is equipped with wooden windows with shutters and has very efficient air conditioning units on the ground and first floor.
Location
The location is in car free streets and quiet at night. There is ready availability of free parking nearby. Many cafes nearby, an excellent bakery, a small playground and a seafront close too.
Guest Access
Guests are free to enjoy the whole apartment.
Reservation Request
Experience the Magic of Crete
Airbnb Reviews
"This place is in a great location. It's 1 minute walk to the centre of the old town but tucked away so it's not noisy or busy at any time. Manolis was very helpful and a great host. We stopped a couple of times at his cafe which is a short walk away"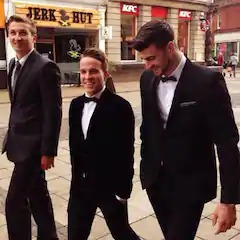 Airbnb Reviews
"This place is absolutely beautiful and perfectly located in the lovely old town of Rethymno. You can reach any sights by foot and the city is worth a trip during day and night. The only thing we regret is that we didn't stay longer!"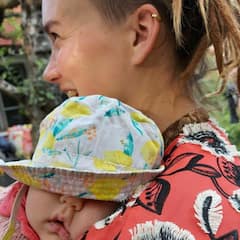 Airbnb Reviews
"Manolis was a perfect host. He greeted us on arrival and ensured we had everything needed for a comfortable stay. The apartment is well-proportioned, has all needed facilities, and is optimally situated for enjoying the old town. Highly recommended"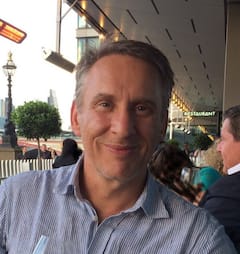 Airbnb Reviews
"It is a lovely house in the old town of Rethymno. The street is quiet but very close to the restaurants, super markets, and the center. We loved sitting on the terrace between the rooftops. I can definitely recommend it!"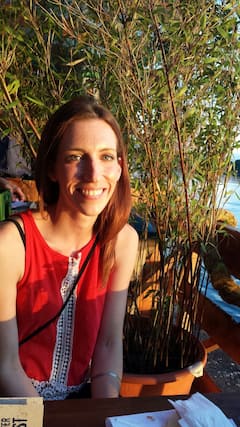 Airbnb Reviews
"Everything was perfect, from communication before the stay over check-in to the beautiful accommodation. Would definitely stay here again. Would highly recommend the place! Thanks Manolis!"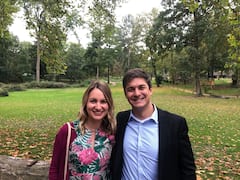 Airbnb Reviews
"Great stay at Manolis's place. The maisonnette was lovely and really well located. I do recommend without hesitation. Thank you so much!"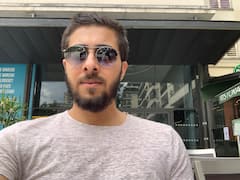 Airbnb Reviews
"Great Location. Manolis is an amazing host. The house was super clean and cosy. We highly recommend this place to stay during your visit in Rethymno"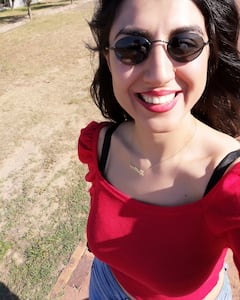 Airbnb Reviews
"The perfect airbnb rental: clean, well furbished and well located - in a pedestrian zone in the historic city close to restaurants and with a public parking 3 minutes nearby. We stayed with the 3 children who loved the mezzanine. The little terrace on the rooftop is very pleasant too"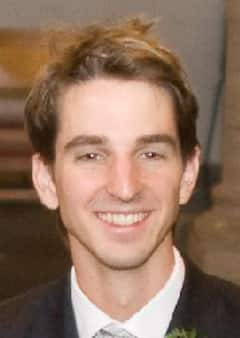 Airbnb Reviews
"Great place to stay for a week. Perfect location, clean house. We enjoyed the terrace and the fact that is right in the old town, in a quiet area and very close to free parking spots"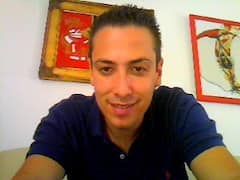 Airbnb Reviews
"The apartment is located in the quietest part of the old town. The nearest beach is a 5-minute walk away. The apartment is beautifully furnished, everything is thought out to the last detail. Thank you for our wonderful holiday and for the delicious homemade wine!"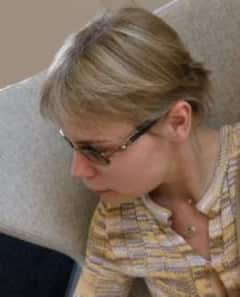 Airbnb Reviews
"We had an amazing stay at Manolis' apartment. It was perfectly clean, comfortable and well-equipped. The location was also perfect, near restaurants, shops and the seaside. Could not have been better!"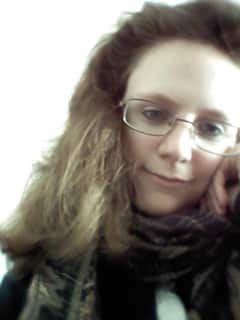 Airbnb Reviews
"Exceptionally generous host with outstanding hospitality. The accommodation was spacious, clean and comfortable - great value for money when compared to other venues in the area. It was ideal for what we needed"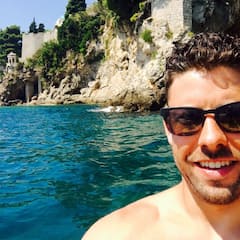 Airbnb Reviews
"Manolis' house was the perfect place for our family of four to spend one week in october. Manolis is a very friendly and accommodating host. He also runs a nearby restaurant and is always available to answer questions on short notice"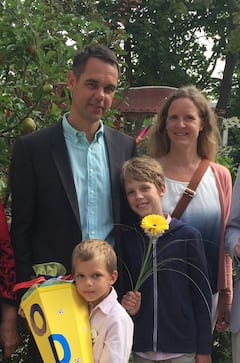 Airbnb Reviews
"The house is located in alleyways of the old town of Rethymno in a quiet neighbourhood. Everything is really close to, so you can go on foot! Ιt was definitely worth its price! Clean and aesthetically pleasing!"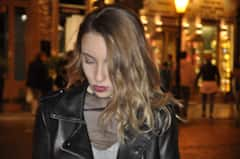 Please note that you are making a booking request and that your reservation is not confirmed until you have received a confirmation including a reservation number.